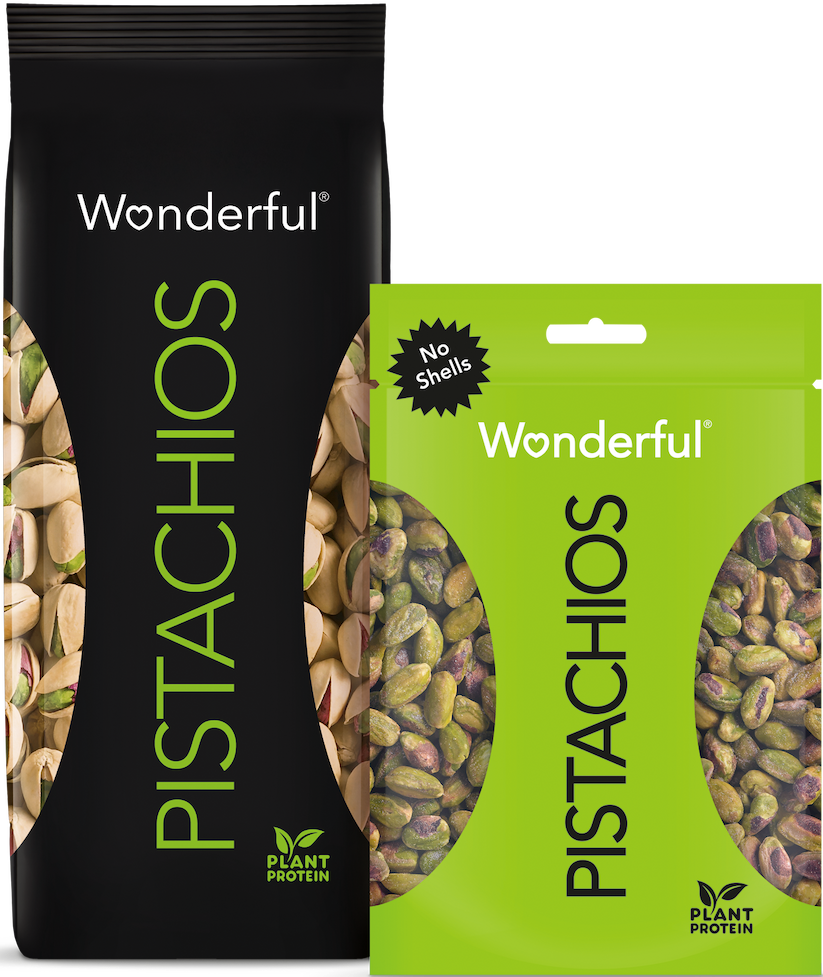 Wonderful® Pistachios Blog
Ask a Pistachio Expert: Ripening Process and Lifetime Expectancy Of A Package
This week your Pistachio Expert demystifies the ripening process of pistachios. Did you also just discover a bag of Wonderful Pistachios hiding in the dark corners of your pantry (a rare, but delightful occasion)? Find out what the lifetime expectancy is for a bag of Wonderful Pistachios.
Q: Why are some pistachio shells more open than others?
Great question – that's just the way they grow! Each pistachio nut was the result of a separate pollination event. There are many male trees in an orchard – and in surrounding orchards – so one female tree could have pistachio nuts pollinated by several male trees resulting in genetic variability.
Another reason you might find certain pistachios more open than others: the empty shells are a result of an organic process. The pistachios naturally ripen and split on the tree, so in some cases, the pistachio shell splits too wide.
How's that for Mother Nature?
Q: How long does a bag of Wonderful Pistachios last for?
It's best to consume an unopened bag of pistachios one year from the date roasted which can be seen on the bag. Pistachio expert tip: put an open bag in a sealed container and eat within two weeks to preserve freshness and crunch.
You can also store your unopened bag of pistachios in the freezer, but please remember to thaw before eating! For more expert tips on how to stash your 'stachios, read our blog 3 Ways to Store Your Pistachios.