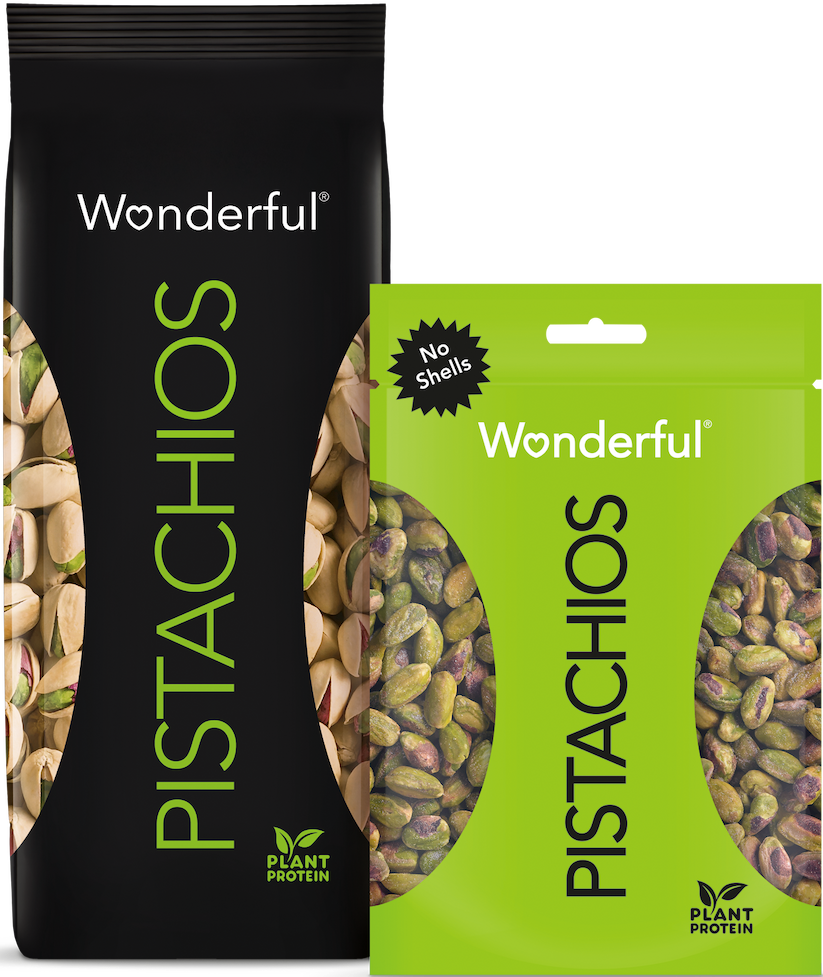 Wonderful® Pistachios Blog
Pistachios: Small In Size, Big In Heart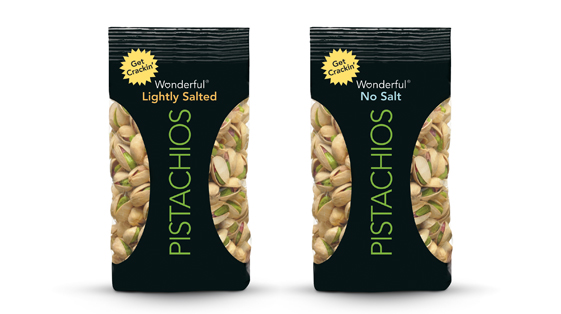 LOS ANGELES, Feb. 4, 2013 /PRNewswire/ — American Heart Month is here, and there's one more reason to love pistachios. This spring, Wonderful Pistachios Lightly Salted and No Salt packages will proudly carry the American Heart Association's Heart-Check mark, a trusted label for shoppers who are navigating the grocery store looking for heart-healthy products. Both varieties completed the American Heart Association's Heart-Check certification process, and the accompanying Heart-Check mark debuting on packages this spring will remind consumers that in-shell pistachios are a great fit for healthy eating plans.
(Logo: logo)
Since 1995, the American Heart Association (AHA) Heart-Check mark has guided consumers to heart-healthy choices as a good first step in creating an overall sensible eating plan, and today, it stands as one of the most trusted and the most recognized health symbols. The Heart-Check mark is a valuable tool in today's grocery stores, especially since most Americans consume more than 3000mg sodium per day – twice the 1500mg/day recommended by AHA.1
In late 2011, the AHA Heart-Check program expanded to include even more heart-healthy foods, namely fish and nuts. "This is big news," said Maggie Moon , MS, RD, Senior Nutrition Communications Manager for Paramount Farms. "Having nuts officially included in AHA's Heart-Check program means it'll be that much easier for people to find heart-smart snacks." Ms. Moon added, "This is especially relevant today because Americans are snacking more than ever, often using snacks as a way to boost the overall nutrition they get for the day."
"Almost 90 percent of the fat found in pistachio kernels is the healthy unsaturated kind, such as mono- and polyunsaturated fats, the good types that may play a role in cardiovascular wellness," said Gary Foster , PhD, Director of the Center for Obesity Research and Education at Temple University. "Compare in-shell pistachios to other popular snack foods like packaged cookies or nachos, which can be high in both saturated and trans fats, and the choice for healthy snacking is clear."
The U.S. Food and Drug Administration has authorized a health claim related to nuts that states "scientific evidence suggests but does not prove that eating 1.5 ounces per day of most nuts, such as pistachios, as part of a diet low in saturated fat and cholesterol may reduce the risk of heart disease. See nutrition information for fat content."2
In addition to heart-health support, there is a lot to love about Wonderful Pistachios. Pistachios deliver a bevy of nutrients, and a one-ounce serving (about 49 kernels) of Wonderful Pistachios Lightly Salted provides 160 calories, 6 grams of protein, 3 grams of fiber, 310 milligrams of potassium and only 80 milligrams of sodium—that's just 3% of the Daily Value for sodium. That's half the sodium found in the regular Roasted and Salted variety, which is still just 160 milligrams of sodium, or 7% of the Daily Value. Wonderful Pistachios No Salt offers the same package of nutrients except with no salt. So now fans of Wonderful Pistachios can now enjoy a sodium-free version of our pistachios, roasted to perfection with no additives.
Wonderful Pistachio Lightly Salted and Wonderful Pistachios No Salt are available in eight and 16-ounce bags with an estimated retail price of $4.99 and $7.99. Both products can be found in major grocery stores nationwide.
Please stay tuned for the American Heart Association Heart-Check also appearing on Wonderful Almonds this spring.
About Wonderful® Pistachios
The Wonderful Pistachios brand features upscale, premium packaging and a bold contemporary look, appealing to a sophisticated, health-conscious consumer. Wonderful Pistachios are grown in the San Joaquin Valley, the agricultural heartland of California. Grown, processed and packaged by Paramount Farms, Wonderful Pistachios are available at retail outlets and grocery stores nationwide and are available in a variety of sizes. For more information about Wonderful Pistachios or the "Get Crackin'" campaign, visit www.getcrackin.com, facebook.com/wonderfulpistachios and www.twitter.com/getcrackin.
About Paramount Farms
Paramount Farms is the world's largest grower and processor of almonds and pistachios, with more than 80,000 acres of prime pistachio and almond orchards. Paramount Farms is part of the Paramount Agricultural Companies, a group of privately-owned, affiliated companies which comprise the largest farming operation of tree crops in the world.
1 Centers for Disease Control and Prevention. Vital Signs : Food categories contributing the most to sodium consumption – United States, 2007-2008. Morbidity and Mortality Weekly Report. Vol. 61(2/07/2012).
2 U.S. Food and Drug Administration. (2003). Qualified Health Claims About Cardiovascular Disease Risk. Retrieved 5 November 2012.
SOURCE Wonderful Pistachios
RELATED LINKS
getcrackin.com